Royal college for professional technology Alternative Educational Science to the United Nations Educational Programs
Third Level Research & Scientific Body:
Our Work is Carried out by a Group of PhD Graduates and Researchers in Various Disciplines Covering All major Scientific Subjects including Astrophysics and Medicine as an Alternative Educational Science to the United Nations Educational Programs. Third level research & Scientific Body provides funding for projects in a broad range of disciplines including medicine, biotechnology, environmental science, marine science, neuroscience, information technology, renewable energy, food and health science, humanities, social sciences and business.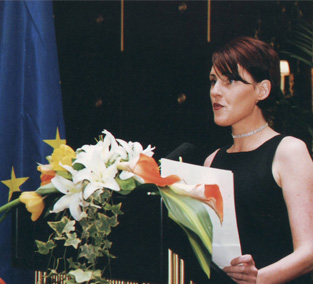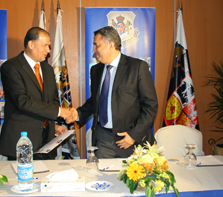 Dr. Fiona O'Rairdon at Awards
H. R. H Prince Mohammed Al - Abdullah Al - Faisal Al - Saudi receiving H.PhD Honorary Doctorate Awards from Oxford College for PhD Studies
Counsellor Embassy of  Germany Mr. Benoit Tamalet Commercial Assistant Embassy of France Mr. Marcus Latta Economic Affairs Diplomatic
Support to Oxford Research
H. H. Prince Bandar Bin Moh'd Bin Abdul Rahman Al - Saudi Honorary Doctorate Award with Pro. Dr. Issa Chairman of European Arab Business and Fellowship Foundation,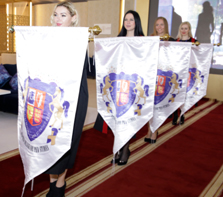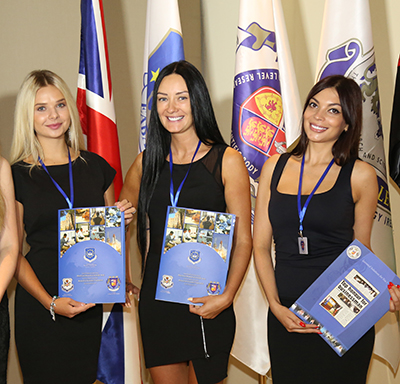 Senior corporate liaison meetings between Dean of International Research Prof. Dr. Issa and Honoured Dr. Salah Al – Shamsi President of the Chamber of commerce in Abu Dhabi with Dr. Brian Creedon, Dr. Jim Porter discussing Placements of employees on collaborative training programs.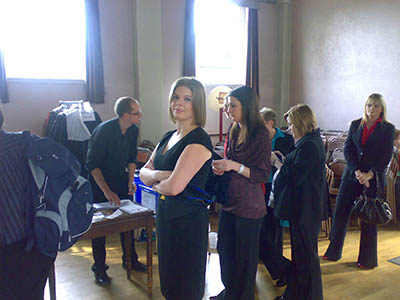 We neither issue nor do we in any way hold ourselves out to or purport to issue any degrees, statements or pronouncements of any type or description which might be taken to be or otherwise interpreted as educational award or scholastic approbation and nor do we intend to at any juncture
The honorary doctorate degree is often conferred as a way of honouring a distinguished visitor's contributions to a specific field or to society in general. It is often given to Persons by research institutions and the institutions may derive benefits by association with the person in question. The degree is not recognized by employers as having the same stature as a corresponding earned doctorate degree and should not be represented as such.
A wide range of institutions provide third-level education. 
The university sector, the technological sector and the colleges of education. We do not claim our Third level research & scientific body to be part of these institutions.  
Our objectives: 
To enable a strategic and planned approach by third-level institutions to the long-term development of their research capabilities, research missions and developing, research strengths and capabilities, the development of high quality research capabilities in third-level institutions, so as to enhance the quality and relevance of graduate output and skills at all levels, to provide support for outstandingly talented individual researchers, the encouragement of co-operation between researchers both within the institutions and between institutions.
The European Union, in an effort to boost the use of Renewable Energy Sources (RES) in power generation, applies supportive tools consisting in financial motivation either as grants or as subsidies. According to welfare economics, a subsidy should reflect the external benefits; otherwise a distortion of competition takes place. The most widespread method to calculate externalities is the avoided cost approach, despite the fact that it encounters equally all the RES units leading to technological neutrality. In the present article, the avoided cost approach with the objective social justification of RES subsidies/feed in tariffs (FITs) in the case of Greece, for the year 2014, is applied. The results show a high gap between the current FITs and the suggested ones amounting to approximately 40%. This uncomfortable outcome indicates that, at least in the case of Greece, either the level of the current guaranteed tariffs is not socially justified, or the CO2 value derived from the European carbon market does not reflect the real social cost, or that the avoided cost method, alone, is not adequate to explain the level of subsidies. In light of the foregoing, the need for the development of a concrete and integrated methodology for calculating all RES externalities emerges.
Researching what we are taught & Pillars of Proof
So after we have done some research, how do we know how good it is? Just as we need to break down a large research problem into research cases, we need to be able to look backwards and evaluate our research. An inward perspective is needed for this.
We can know how well our research "measures up" by looking back and comparing what we have done to a standard.